Tab Journal Special Feature:
Book-Spine Poems for Pandemic Times
Submission Deadline: June 15, 2020
See guidelines on our Submittable page.
For this special project on book-spine pandemic poems, Tab Journal seeks work that is composed and formed by stacking books so that each title serves as a line in the poem. The subject or theme of the poem should be related to the global pandemic and the ways it affects our lives. As such, these poems will become a curated archive of our bookshelves during this historical moment as well as found-and-constructed literary and visual art using specific constraints across the many possible iterations.
In recent weeks, you may have seen some book-spine poems for pandemic times on social media, but this sort of project isn't new. In 2013, New York-based artist Nina Kathchadourian published a collection of photographs book spines called Sorted Books. In the book's introduction, Brian Dillon writes, "it is as though the books have convened of their own accord like plants or insects—following secret or, in the case of more explicitly comic or narrative groupings, not-so-secret attractions." We at Tab Journal have long been interested in this sort project that explores the relationship between text and image, various constraints that writers and artists choose or face, and ways "that books are objects designed to be handled." 
To submit a book-spine poem, please include:
a photograph of the book stack
the typed text of the poem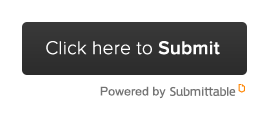 What to keep in mind as you prepare your book-spine poem for submission:
Avoid clutter in the background of the photograph.
The photograph should be high enough resolution (at least 300dpi at 100% scale) that it doesn't get blurry when viewed at 4" x 6" size.
While the book titles are key, you might consider the typeface and spine color as well, or you may want to experiment with options if you have hardbacks with paper covers. Remember, for this project, image is text, and text is image.
The typed poem should maintain the line breaks established by the stack of books. However, feel free to consider punctuation, stanza breaks, and indents.
The text of poems published in Tab Journal will use our usual typeface family, Verdana, which includes italics and bold.
For this project only, it's okay if the photograph (with or without typed text) has appeared on social media. However, the work you submit here must not have been published or distributed beyond your personal social media.
Chapman University (the institutional home of Tab Journal) shall have rights to publish electronically work accepted for this special feature. Publication rights revert to the author upon publication in Tab Journal, but we do retain permission to republish and to submit to other outlets such as the Pushcart Prizes. In addition, we require poets whose work is accepted to provide an audio file or give Tab Journal permission to make a recording.